USTRS 2021 Annual Meeting
---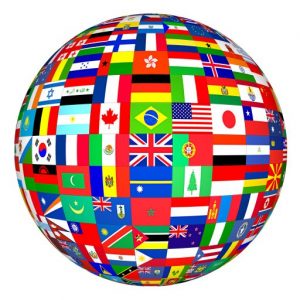 USTRS 2021 Annual Meeting - Now Virtual

VIRTUAL MEETING SCHEDULE
Thursday, September 2, 2021, 5:00 PM – 6:40 PM PT (8:00 PM – 9:40 PM EST)
Objectives:
Learn about novel strategies to improve graft function
Review the history and developments in living donation
Review practical solutions to common complications following transplantation
Describe novel developments in immunosuppression strategies
Understand the mechanisms behind the voucher system for kidney transplantation
5:00 PM - 5:05 PM PT (8:00 PM - 8:05 PM EST)
Welcome & Announcements
Alp Sener, MD, PhD (Western University, Ontario)
5:05 PM – 5:25 PM PT (8:05 PM – 8:25 PM EST)
American Society of Transplant Surgeons Lecture: Over 25 Years of Laparoscopic Donor Nephrectomy: A Pinnacle Development in Transplantation.
Lloyd E. Ratner, MD (Columbia University, New York) CLICK TO VIEW VIDEO
5:25 PM – 5:35 PM PT (8:25 PM – 8:35 PM EST)
The Use of a Muscle Pump Activator Improves Post-Renal Transplant Outcomes: Results from Randomized Controlled Trial.
Alp Sener, MD, PhD (Western University, Ontario) CLICK LINK TO VIEW VIDEO
5:35 PM – 6:00 PM PT (8:35 PM – 9:00 PM EST)
Novick Resident Presentations
Tejas M. Mistry, MD: Evaluation of Hemostatic Role of Fibrin Sealant on Renal Vein Anastomosis during Renal Transplant Surgery in Indian Population: A Single Center Study. CLICK LINK
Yi-Chia Lin, MD: Kidney Transplantation from COVID-19 Positive Donors: Ten-Case Report. CLICK LINK
Yi-Chia Lin, MD: Early Recovery After Surgery Program in Kidney Transplantation Patients: Comparison of Clinical Outcomes with Conventional Care Program. CLICK LINK
Kathleen Lockhart, MD: The Differentiation of Benign from Malignant Solid Renal Masses with Multi-parametric MRI: A Retrospective Study and Proposed "de Silva St George Classification Scheme". CLICK LINK
Hossein Saadat, MD: Early Renal Graft Function after Procurement of Multiple Abdominal Organs Versus Kidney Only Procurement. CLICK LINK
Tarek Ajami, MD: Robotic Transvaginal Assisted Living Donor Kidney Transplantation: Technique Description of a series of 5 cases. CLICK LINK
6:00 PM – 6:10 PM PT (9:00 PM – 9:10 PM EST)
Peri-Operative Transplant Immunosuppression in 2021.
Anil Kapoor, MD (McMaster University, Ontario, Canada) CLICK LINK
6:10 PM – 6:30 PM PT (9:10 PM – 9:30 PM EST)
USTRS Keynote Speaker: Renal Transplant Essentials for Urologists.
John M. Barry, MD (Oregon Health & Sciences Univ.) CLICK LINK
6:30 PM – 6:40 PM PT (9:30 PM – 9:40 PM EST)
Voucher for Future Transplantation.
Jeffrey Veale, MD (Univ. of California, Los Angeles) CLICK LINK
Other poster videos!
Due to time constraints, we were not able to have all of our presentations during the Virtual Meeting. These talented individuals did a wonderful job, please view their work.
Thank you to our Industry Partners for their generous support!