General Announcement: USTRS-AUA San Francisco 2018 Meeting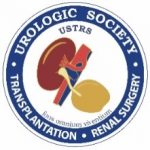 Urologic Society for Transplantation and Renal Surgery
Anil Kapoor, MD, President, Urologic Society for Transplantation and Renal Surgery
Professor of Surgery (Urology), McMaster University, Hamilton, Ontario, Canada
The Urologic Society for Transplantation and Renal Surgery will meet on Monday, May 21, 2018 (7:30am-11:45am) at the Moscone Convention & Exhibition Center. Note the new time this year, we will be providing a hearty breakfast starting at 7 am!
The Urologic Society for Transplantation and Renal Surgery (USTRS) has a long and distinguished history for more than 30 years. The USTRS was founded in 1975, with the purpose of the Society to enhance the quality of physician training, research and patient care in transplantation and renal surgery.
Starting at 730, Monday May 21, we will have a one-hour session on updates in surgical techniques in transplantation and renal surgery. This will include new sessions on minimally invasive laparoscopic donor nephrectomy techniques including insufflation management systems (Dr. Jim Porter), hemostatic techniques in robotic and laparoscopic renal surgery (Dr. Anil Kapoor), and new innovations in transplant surgery including wound care and renal functional improvements (Dr. Alp Sener).
From 830-930, we have the "IVC Tumor Thrombus Hour" to learn from the experts on how they deal with IVC tumor thrombus during renal cancer surgery. The cases and techniques will be presented by: Darrel Drachenberg, MD from University of Manitoba, presenting Level I; Craig Rogers, MD from Henry Ford Medical Group, Detroit presenting Level II; Christopher Wood, MD from The University of Texas, MD Anderson Cancer Center presenting Level III and Gaetano Ciancio, MD, MBA from Transplant Institute (MTI) in Miami presenting Level IV management techniques.
This year it is our privilege to have Dr. Larry Lipshultz, Professor of Urology and Chief of the Scott Department of Urology's Division of Male Reproductive Medicine and Surgery, as our keynote speaker. Dr. Lipshultz, who holds the Smith Chair in Reproductive Medicine, is a well-known authority on abnormalities of male reproduction, erectile dysfunction, and male hormone production. He will present the USTRS keynote lecture on "Fertility and Hormone Changes in the Male Kidney Transplant Recipient" at 10am Monday May 21, 2018.
After the keynote lecture, we will have the top resident and fellow research abstract presentations in transplant and renal surgery, all competing for the coveted Andrew Novick Award and its $1,000 prize. At the conclusion of the meeting at 11:30 am, members will be guided through a brief business meeting.
Expand your horizons!! Come and learn something about transplantation and renal surgery, and join us for the 33rd anniversary of our specialty society.
Consider joining the USTRS ! The annual dues are less than the cost of a bottle of fine wine, we always meet during the AUA annual meeting, the programs have a truly international flavor and the resident/fellow essay competitions are informative and competitive.